Eagle's Perch
Eagles Perch is a lovely, very spacious 3 bedroom cottage with spectacular views of Paradise Hill and distance views of Frenchman Bay. "Perched" up high on a hill, it's just a 10 minute walk into downtown, but located in a pleasant, quiet neighborhood for a peaceful family vacation spot! The original estate on this site was designed by renowned architect William Ralph Emerson in 1882 for William B. Howard of Chicago, who was reputed to have laid more miles of railroad than any man in the country. Mossley Hall, as it was known, was torn down in 1945.
The first floor features a king bedroom, bathroom (shower only) with laundry, kitchen, dining area, living room and sun/porch room. The second floor features the master king bedroom and a queen bedroom (with sleeper sofa). There is a full bath that can be accessed from the master bedroom and the hall. The 2500 sq ft. cottage offers very nice views of the mountains and ocean. There are hardwood floors throughout and a gas fireplace in the living room.
Amenities include washer/dryer, dishwaster, gas fireplace, AC in bedrooms and living room, TVs in every bedroom and living room (cable), WIFI and 1 car garage (to store bikes, etc). The sun porch provides lovely views, and there a nice back yard with chairs and picnic table. Amenities of the Eyrie Lodge across the street (a hotel owned by the cottage owner) are also included, specifically the lovely heated swimming pool. Click here for more complete list of household items/amenities.
A great location, you're only minutes by bike or foot from Acadia National Park, the Loop Road, trails and carriage roads. And all the pleasures of Bar Harbor are within a short walk and even shorter drive.
Bar Harbor has lots of fun stuff to do, like whale watch tours, sea kayak tours, bike rentals, scooter rentals, lighthouse tours, sightseeing bus tours, and much more. In the area there is also mini-golf (in addition to the 4 golf courses), water park, the Abbe Museum, airplane sightseeing tours, hiking, walking—fun for the whole family!
Pets are not permitted.
| | |
| --- | --- |
| 2024 RATES | |
| April 27-May 18 | $1550/week |
| May 18-June 15 | $1850/week |
| June 15-Aug 31 | $3300/week |
| Aug 31-Oct 26 | $1850/week |
| Security Deposit | $500 |
Click here to view location on map
Click here to view "in-town" cottage map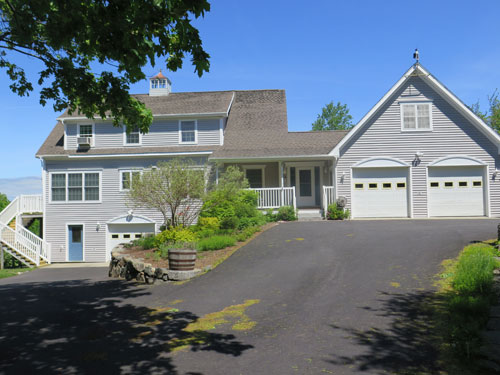 Click here for full gallery of pictures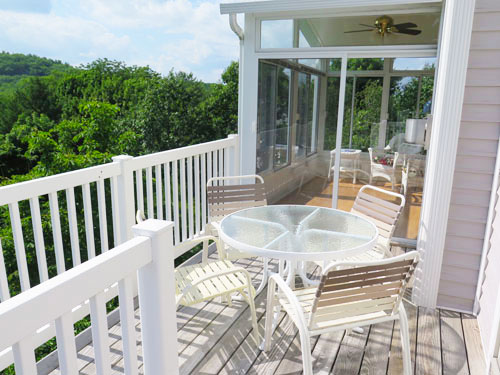 | | | |
| --- | --- | --- |
| # of bedrooms | 3 | 2 king, queen |
| # of beds | 3 | 2 king, 1 queen |
| # of baths | 2 | 1 full, 1 shower/only |
| max capacity | 8 | w/ sleep sofa |